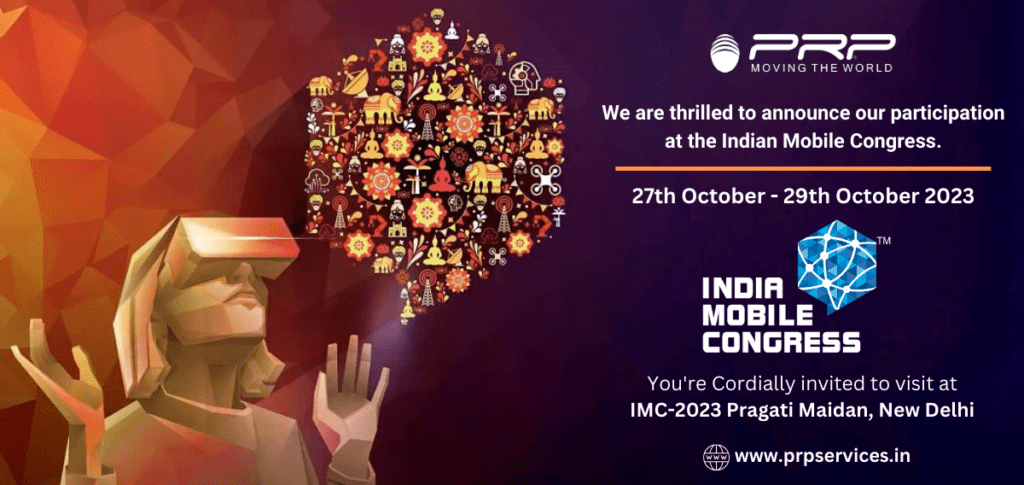 The India Mobile Congress is the largest technology event in India, focusing on all aspects of the mobile and telecommunications industry. It serves as a platform for industry leaders, policymakers, startups, and enthusiasts to showcase innovations, discuss emerging trends, and collaborate on the future of mobile technology.
India Mobile Congress 2023 (IMC 2023) is the seventh edition of Asia's premier digital technology exhibition. It will be held from 27 to 29 October 2023 at Pragati Maidan, New Delhi, India.
Theme: Global Digital Innovation
IMC 2023 will provide a forum for thought leaders and practitioners from around the world to share their insights on how to harness the power of digital innovation to create a better future.
Organizers: Department of Telecommunications (DoT) and Cellular Operators Association of India (COAI)

The Department of Telecommunications (DoT) is the nodal agency of the Government of India responsible for the development and regulation of the telecommunications sector.
Audience: The audience for IMC 2023 is broad and includes researchers, practitioners, policymakers, and industry leaders from all over the world. Over 100,000 participants, including CXO level delegates, speakers, and exhibitors from around the globe.
Leading focus areas: The leading focus areas of IMC 2023 are those that are driving the global digital transformation. These Include


5G, 6G, broadcasting, satellite, semiconductor, drone, devices, and green technologies
Pioneering AI: The Business Transformation Catalyst
Wireless Connectivity: The Unseen Bridge of the Digital Age
Propelling Semiconductors: Powering the Heart of Tech Innovations

Highlights:
IMC 2023 will feature a comprehensive conference program with over 200 sessions, keynotes, and panel discussions by industry leaders from around the world.
The exhibition will showcase the latest and greatest in digital technology from leading companies from India and abroad.
IMC 2023 will also host a number of networking events and social activities to facilitate collaboration and exchange of ideas.

Benefits of attending IMC 2023:
Stay ahead of the curve on the latest trends and developments in digital technology.
Learn from and network with industry leaders from around the world.
Explore new business opportunities and partnerships.
Showcase your company's products and services to a global audience.

How to register for IMC 2023:
To register for IMC 2023, visit the official website and create an account. Select the registration type that applies to you and enter your personal information. Pay the registration fee using a credit or debit card. Late registrations may be accepted, but may be subject to additional fees.
India Mobile Congress 2023 is set to revolutionize the mobile technology landscape. PRP Services is proud to be a part of this premier event, where industry leaders, innovators, and enthusiasts converge to explore the latest trends and innovations. Join us at IMC 2023 for an unparalleled opportunity to connect and collaborate.